A compact high-efficiency acousto-optic technology
Adapting AODs  to multiphoton microscopy requires compensating the chromatic dispersion of the laser pulse. Karthala System microscopes feature a unique design for simultaneous spatial and temporal chromatic compensations. Our design permits pre-aligned one-click tuning of the scanning head when changing the laser wavelength, and replaces expensive and unstable prism-based precompensation modules.
Contrary to competing technologies, the AODscope family incorporates a single set of AOD scanners, thus optimizing power transmission
'A spatio-temporally compensated acousto-optic scanner for two-photon microscopy providing large field of view.'
Kremer Y et al, Opt Express 2008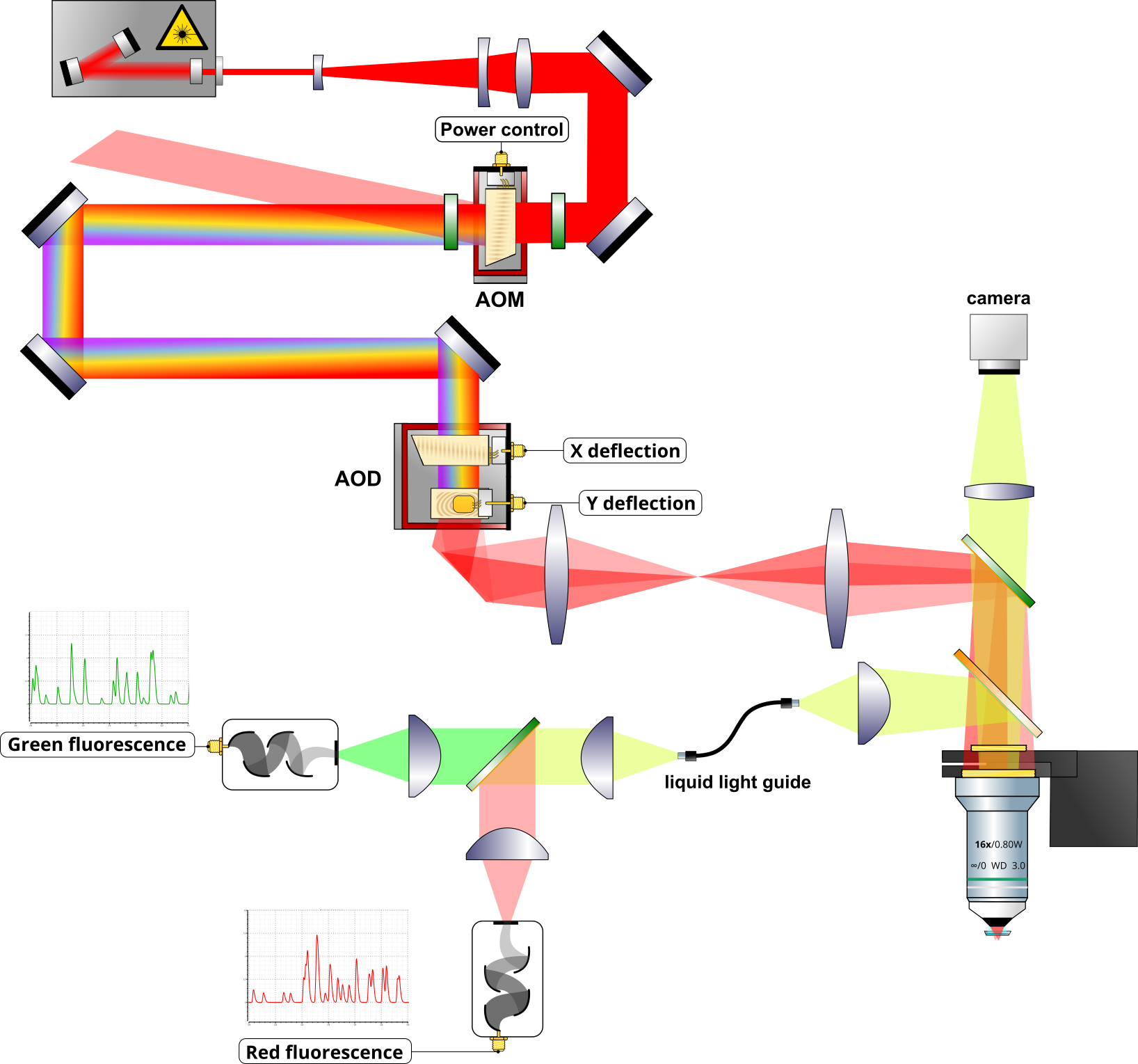 AODs point fast……and they can do much more!
Acousto-optic deflectors are tunable diffraction gratings established by the propagation of ultrasonic waves in a crystal. With a 10 µs commutation time, 100 times faster than mirrors or SLMs, they are the fastest wavefront shapers on the market. Karthala System engineering has developed state of the art hardware and software to harness the full capacity of AODs. We are proud to offer an unrivaled array of optical recording modes, from fast image scanning on multiple Z planes and ROIs, to optimized holographic light addressing in 3D for time-resolved functional recordings and stimulations.